August 01, 2023
Developer Experience Redefined: Prisma & Cloudflare Lead the Way to Data DX
Prisma and Cloudflare join forces to introduce Data Developer Experience (Data DX), revolutionizing data-driven applications. The partnership offers innovative tools and cloud infrastructure, reducing setup time and accelerating time-to-market for users.
A new era for building data-driven applications
Delivering a great developer experience is at the core of how we conceive, design and develop products. This fundamental principle fueled the birth of the Prisma ORM. Today, we unveil the thread that connects our current and future offerings, a concept we've aptly named Data Developer Experience, or short Data DX! 🎉
This concept aims to spark a new wave of applications, enhancing the work of existing teams and products dedicated to creating delightful data-driven experiences.
Data operations are no longer limited to create, read, update, and delete (CRUD); they have become fluid, reactive, and distributed. Achieving application robustness and superior user experience often involves complex data workflows, such as database caching, real-time events, and more. Developing and learning these technologies is time-consuming, especially when you are seeking speedier time to market or faster iteration cycles. We recognize this and are building products to help you achieve your goals. But we're not doing this alone.
Prisma & Cloudflare join forces to create a better way of building applications
To bring you these data-focused applications, we are also thrilled to announce a groundbreaking partnership between Cloudflare and Prisma that redefines how developers interact with data. Cloudflare, a distinguished player in web infrastructure and security, welcomes Prisma as a technology partner. Together, we will harness the power of Cloudflare's elite cloud infrastructure and Prisma's forward-thinking Data DX solutions to deliver unprecedented developer workflows. This partnership is a landmark victory for both companies and, indeed, for developers worldwide.
Through our partnership with Prisma, Cloudflare continues to empower developers with innovative tools and infrastructure that help them to build and scale fast. Combining the power of Prisma's groundbreaking Data DX offerings with Cloudflare's cutting edge developer platform and global network will redefine how developers build, optimize, and scale data-driven applications.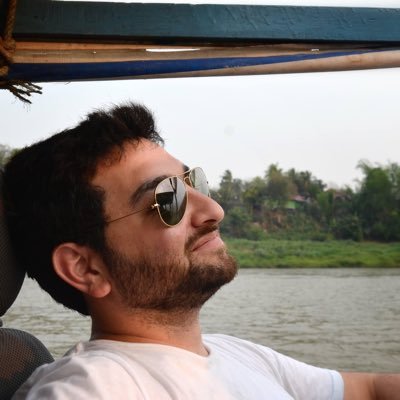 Dane Knecht | SVP for Emerging Technology & Incubation @ Cloudflare, Inc.
Data DX will revolutionize building with data
As the Prisma ORM democratized and optimized data access, Prisma's Data DX portfolio will empower developers with access to cutting-edge infrastructure. This eliminates the need for elaborate setup and reduces time-to-market.
Our recently launched products, Prisma Accelerate and Prisma Pulse embody this philosophy.
Accelerate provides a managed connection pool that will enable your application to scale and deal with traffic spikes, especially in serverless environments. On top of the connection pool, Accelerate also offers a database cache, built on Cloudflare CDN & Workers technologies, which automatically caches the results of your database queries at the Edge — making your queries faster and reducing load on your DB and servers!
Pulse is a managed Change Data Capture (CDC) service that lets developers subscribe and react to database events in real-time. It's based on the Debezium industry standard for CDC to ensure the most robust and reliable way of delivering events to your users.
Stay up-to-date on all things Data DX
This partnership further underscores Cloudflare's commitment to spearheading technological innovation. As the tech world evolves rapidly, companies must constantly innovate and adapt. Through this partnership with Prisma, Cloudflare asserts its commitment to delivering state-of-the-art solutions.
The remarkable response to both Accelerate and Pulse has left us thrilled. Inspired by this, our vision for Data DX will drive us to introduce more exciting products in this category. Don't miss out on our upcoming product releases; subscribe now and be the first to know when we share more news!
We want to express our gratitude to our community for your invaluable feedback and collaboration. Your inputs have shaped our Data DX innovations, and we appreciate your support as we continue to unveil future products. There's a lot more that we have under wraps that we are excited to bring to you over the coming months. Your support makes you the best community any technology company could wish for. Thank you from the bottom of our hearts!